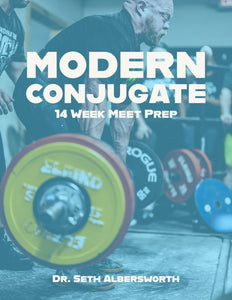 A lot of what we do has changed since we last put out a program - this 14-week meet prep is a reflection of those changes.
This program can be performed with or without bands/chains and has options included if you do not wish to use a specialty bar.
Yes, it is free of charge. Add it to your cart, check out, and you will be sent a link to download the PDF.