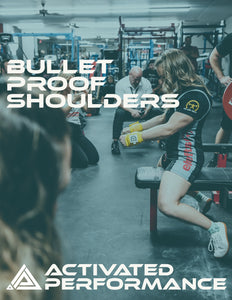 A comprehensive manual to help you bulletproof your shoulders.
The manual includes description of shoulder anatomy, ranges of motion, and muscular actions. The program itself is broken into three phases that can be scaled to your individual needs. Each prescribed movement comes with video explanation, for 30 total videos.
Work towards increase your range, control, and stability of the shoulder complex. Reduce pain, and increase your capacity to handle the demands of powerlifting.